Scotty's Castle is at the northern end of the park in Grapevine Canyon. It's a fun place to visit. Go during off-peak hours and take the guided tour.
The links to the left will take you to images of the interior and exterior of Scotty's Castle.
The organ (self playing) in the music room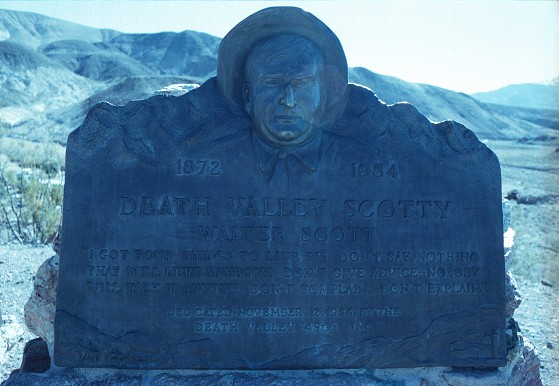 Scotty's words to live by:
Don't say nothing that will hurt anybody.
Don't give advice -- nobody will take it anyway.
Don't complain.
Don't explain.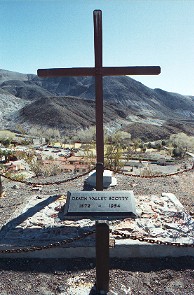 Scotty's Grave