July '98: The Wildrose Road 'used' to be passable from the Trona-Wildrose Road, all the way over to Hwy 190 at emigrant Junction. Due to a massive washout, the road is now only accessible from the Trona end and is blocked by a locked gate just past the Skidoo Road turnoff.
Update April 2000: The Wildrose Road is now open all the way into Death Valley.
At the bottom of Wildrose Canyon is the Wildrose Campground (parking lot)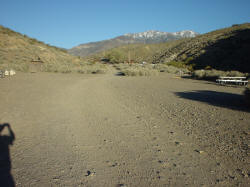 The Wildrose Campground looking East.
Below is a section of the 23 (22?) mile long Skidoo Pipeline.
Looking back down Mahogany Flat Road. The snow capped Sierras (July '98) can be seen in the distance.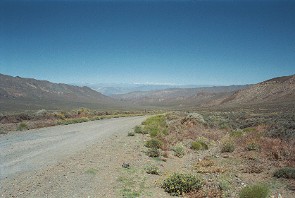 Below, we don't know what it is either!, but it's different.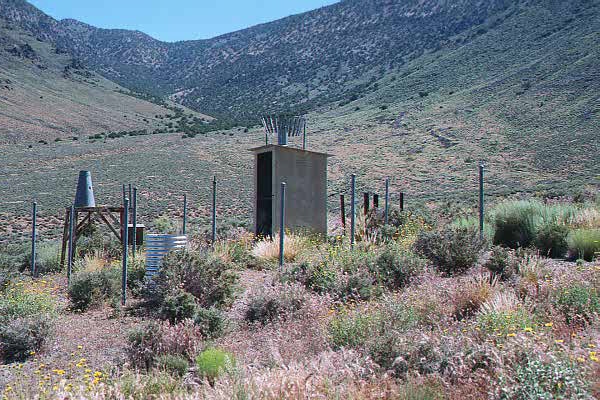 Below, the Wildrose charcoal kilns. The rough climb up to Thorndike and Mahogany Flat campgrounds starts right at the end of the kilns.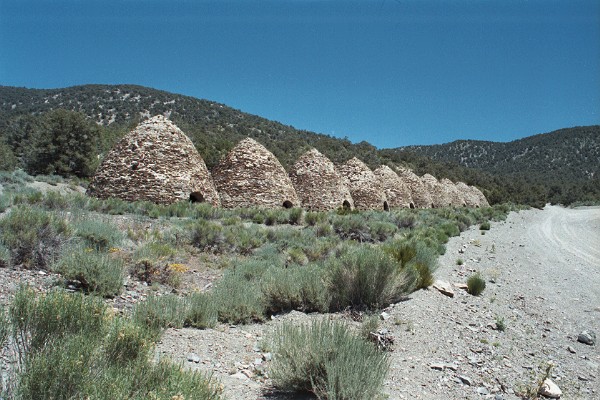 The Mahogany Flat Campground is well worth the trip. There are only 8 or so campsites and they're allocated on a first come basis. However, in summer (this photo was taken over the 4th of July weekend in '98) the camp offers a great place to get away from the heat (in the evening).
Even at 8133 ft, the trees offer welcome shade.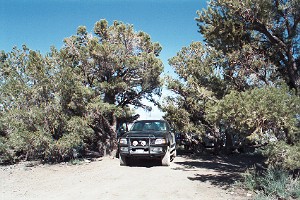 The view across to Dantes View and Badwater is spectacular. On this trip we watched the 4th of July fireworks in Beatty, Nevada from our camp. Beatty is 50 air miles away across the valley. We used a small telescope and binoculars to view the display.